Trent Severn & Brent Jones Concert Poster
Canadiana was the brief for this poster for Brent Jones and Trent Severn's double-bill concert together. I took this collage approach in an attempt to assemble iconic Canadian imagery in a new and interesting way.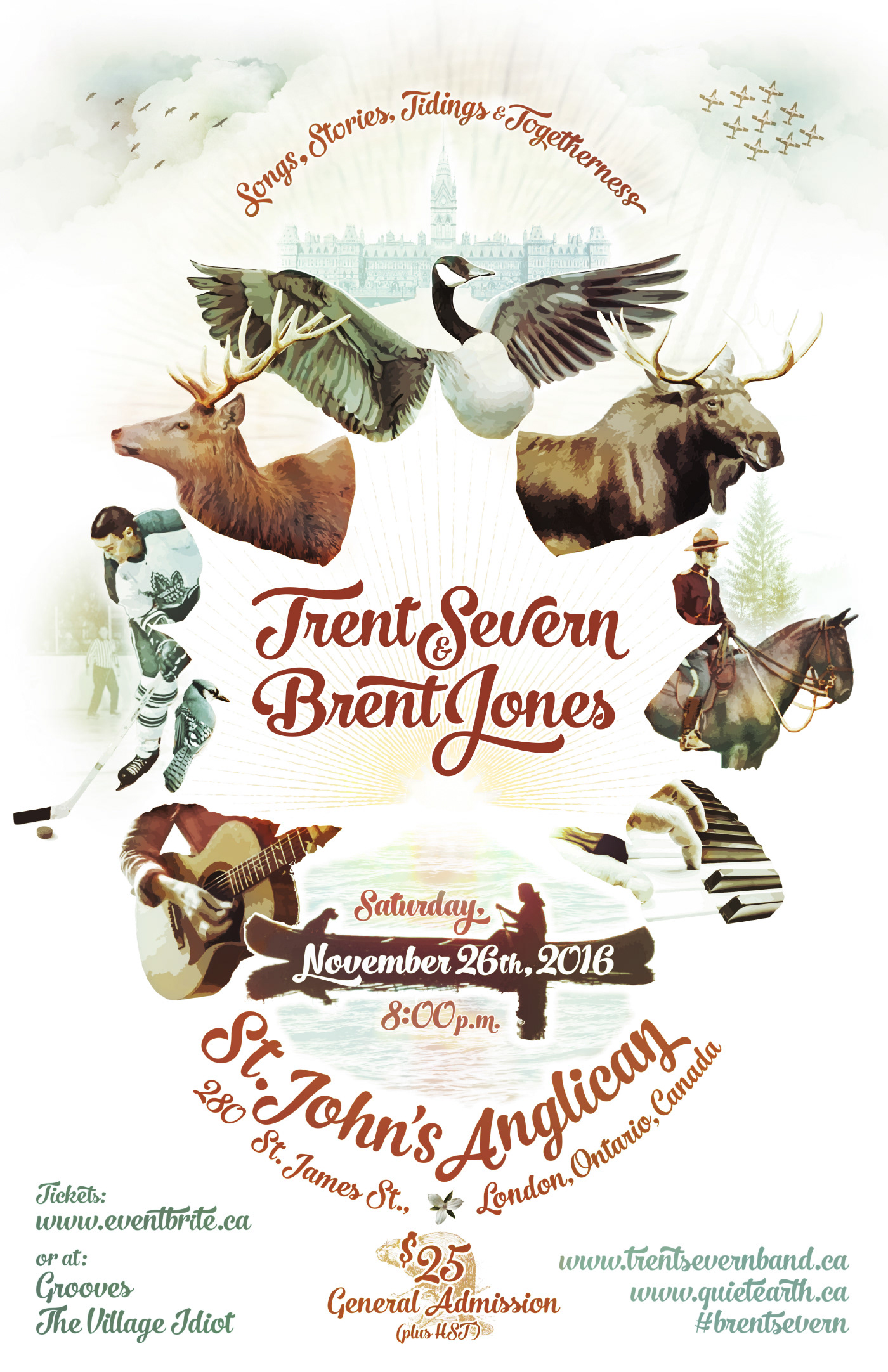 Poster design for a double-bill concert featuring Canadian artists: composer & pianist Brent Jones and folk trio Trent Severn. The brief was simply, 'Canadiana'.