The brief seemed simple, but posed quite a challenge: Design a poster clearly communicating a schedule of showcase events using existing materials, featuring accolades, reviews and other supporting information. But, design it so that it stands out amongst a sea of more than 200 other artisit's posters, all of whom are vying for the attention of conference attendees and industry professionals.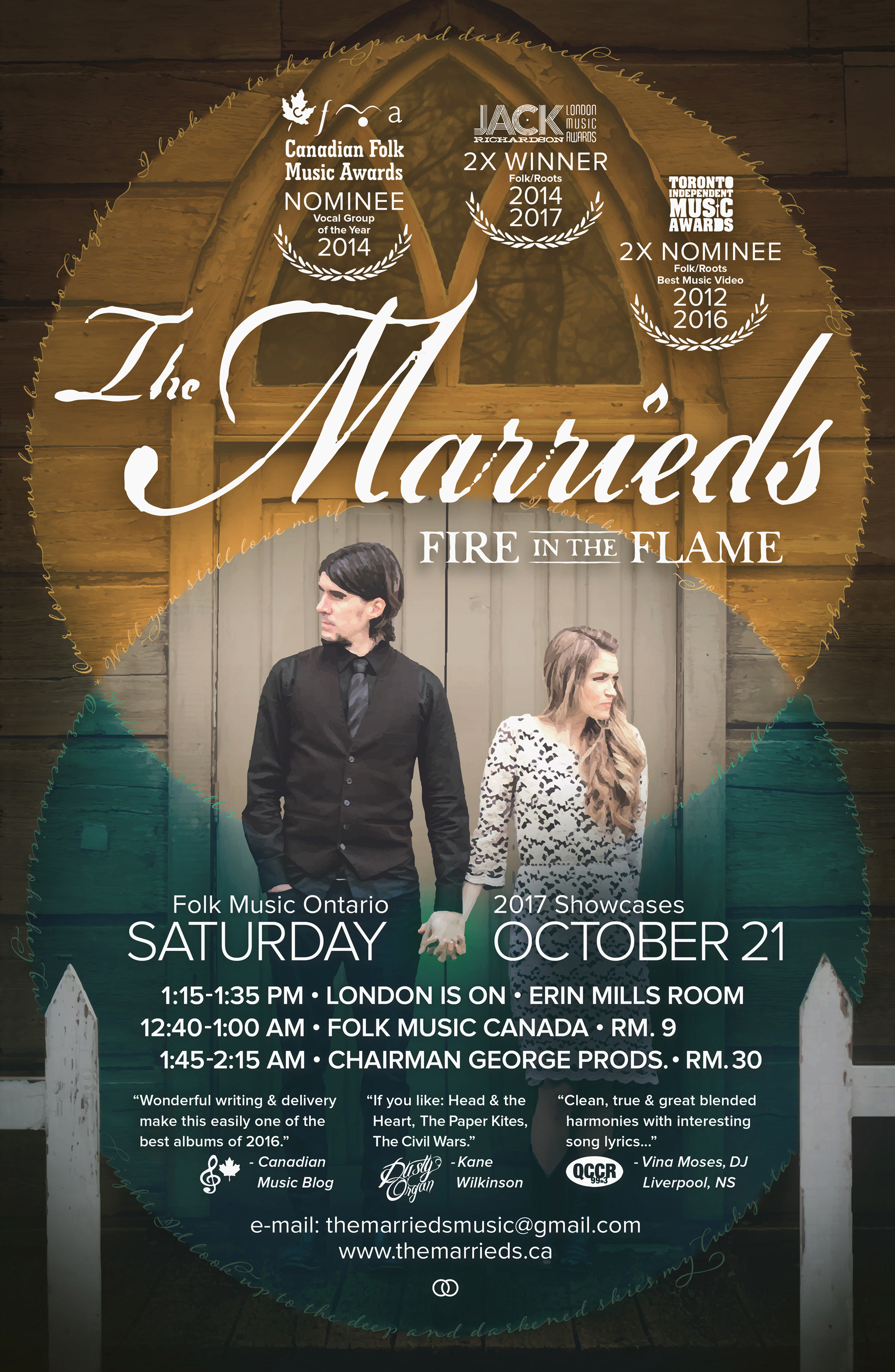 The concept of linked wedding bands gave us a framework to highlight the husband & wife duo in their iconic album-cover photograph, while also providing 2 large solid fields of complimentary colour to draw people in from a distance and stand out amidst the noise. It also provided a workable grid within which the content could comfortably live. The
icing-on-the-cake
is a little lyrical payoff for the reader once they are near - an elegant script provided a thin ribbon with which to bind together the fields of colour.